Ectoine is a multi-functional active ingredient with exceptional effectiveness that was first isolated in 1985. Ectoine belongs to the group of amino acids produced by extremophiles in unfavourable existential conditions, such as fluctuating temperature, UV radiation, water shortage or excessive salinity.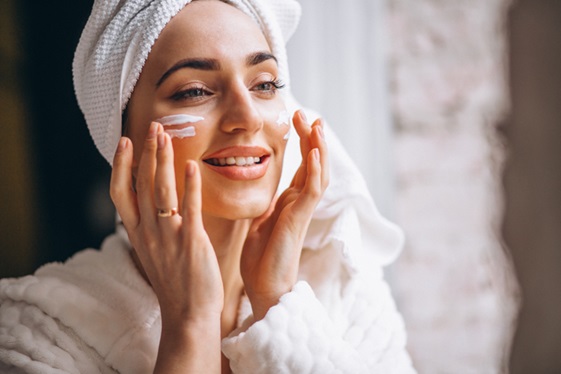 Ectoine has the ability to bind water and protect cells from environmental stress. And it is these features that made it an extremely desirable ingredient in the world of skin care cosmetics.

This substance is characterized by excellent cell protection properties and great anti-ageing effectiveness. It strengthens the skin barrier function and supports repair functions. Maintains the proper level of skin hydration for a long time. Cosmetics with the use of this ingredient significantly improve the condition and appearance of the skin. Dry, flaky and rough skin becomes more moisturised, smooth and firm thanks to ectoine.

Ectoine is also great for problem skin. Brightens the skin, reduces discolouration. It affects irritated skin, regenerates it, reducing redness.

A key application of ectoine is also to protect against pollution, external factors, blue light and skin photoaging.

Ectoine, apart from its cosmetic use, is also used in dermatology. Supports the treatment of atopic dermatitis and many dermatoses.

This is just one of the few raw material inspirations in our laboratory department. We invite you to cooperation. The technology department of Graylabs will prepare an individual product proposal for you!